HOW IT WORKS
DPF Cleaning has never been easier. In 3 simple steps, we remove your DPF, clean it to factory standards using our Flash Cleaning Service, and then either re-install it or ship it back to you.
There is no need to replace your DPF with our DPF Flash Cleaning Service. Here at DPF Cleaning Express, we are highly skilled at unblocking, cleaning and restoring Diesel Particulate Filters to near factory quality. We offer an efficient and full clean of your DPF system for cars and commercial vehicles.
Our Flash Cleaning Services comes with a 24 hour turnaround time, ensuring we can get your DPF back to you as soon as possible.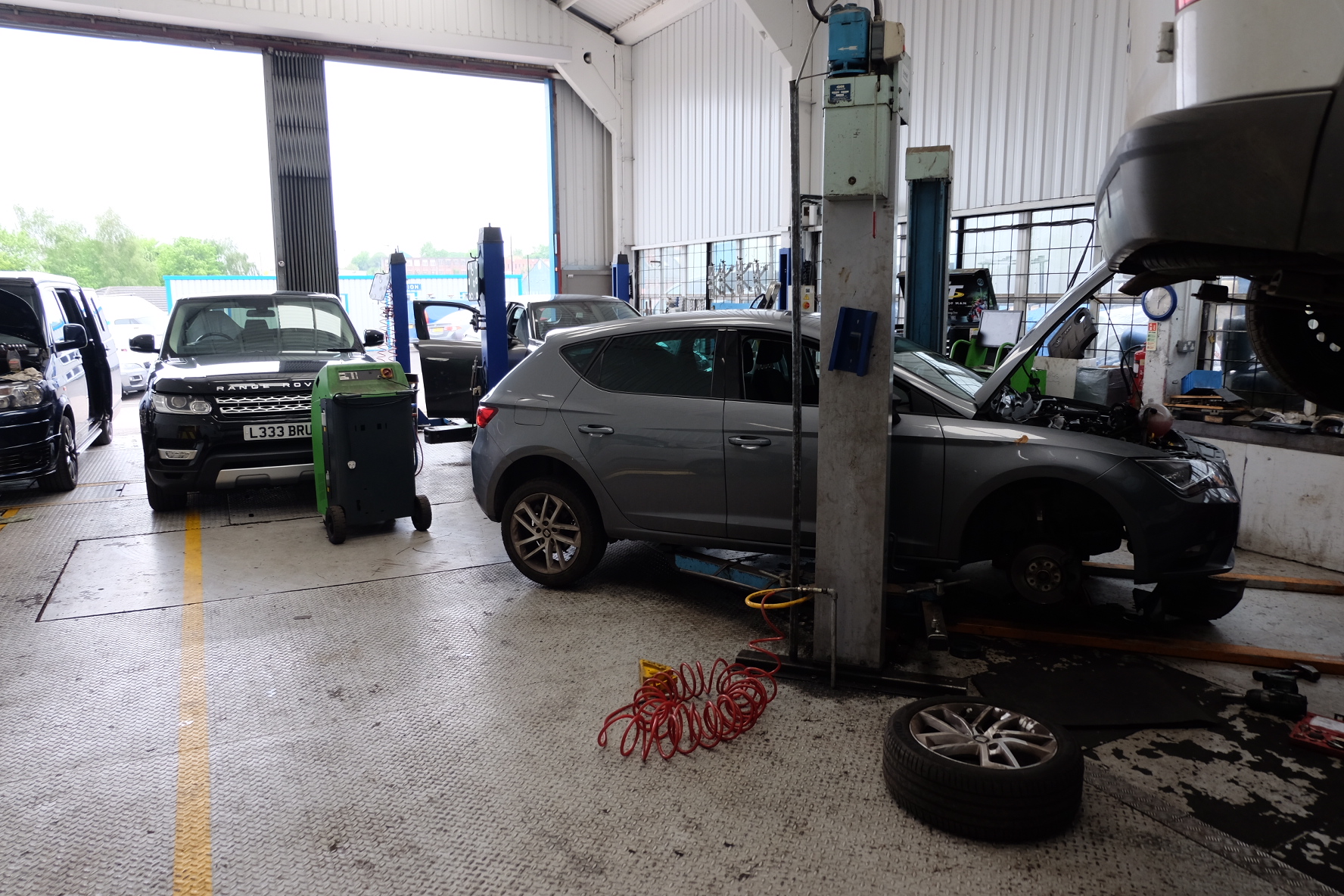 Removal
It is illegal to drive a vehicle that has had it's DPF removed. However, it is not illegal for certified garages like us to remove them in the process of cleaning them. Our highly skilled mechanics will remove your DPF ready for cleaning.
CLEANING
We then test the filter flow on both sides of the filter along with the back-pressure on revival, and then we prepare to clean. We use patented DPF Flash Cleaning technology to restore your DPF to 99% flow. This service is extremely cost effective compared to other methods of cleaning.
Completion
Once your DPF has been completely cleaned with our bioenzyme Flash Cleaner, we will re-test your DPF to ensure the improvement of its condition and send the fully cleaned and restored filter back to you via a fully insured courier, or install it back into your vehicle.
OUR DPF FLASH CLEANING PROCESS
Has your vehicle failed it's MOT test because of it having its DPF filter removed? If you are caught driving on public roads without a DPF filter being fitted in your car, you will receive a £2,500 fine.
This is often something that can go unnoticed, so here at DPF Cleaning Express, we can check to see if your DPF Filter has been illegally removed. We specialise in supplying you with a reconditioned DPF for a fraction of the cost of a new DPF Filter, and restoring blocked DPF Filters to a near-factory quality condition.
We use a bespoke piece of machinery called a DPF Flash Cleaner, which is currently paving the way as one of the best cleaning methods for Diesel Particulate Filters on the market. The Flash Cleaner will precisely clean your filter back to near factory condition using jets of a water based bioenzyme.
Flash Cleaning is by far the most beneficial method of DPF cleaning. Cleaning procedures such as heat treatment and chemical additives have many disadvantages, such as them being time-consuming, long winded or using harmful chemicals.
FLASH CLEANING VS. OTHER DPF CLEANING METHODS
Flash Cleaning
ADVANTAGES
Total removal of PM10 residuals.
Removal of oil residuals.
Removal of cerium residuals.
Efficient cleaning of all the types of particulate filter and catalyst (cars and heavy goods vehicles, also SCR) of every size.
Safety of the filter.
Preservation of the noble metals of the DPF.
Processing water always cleans thanks to an efficient filtration system: no need to change the water but only add it when it evaporates.
Easy, fast and cheap
Heat treatment
ADVANTAGES
Removal of most of the PM10 deposits
DISADVANTAGES
Risk of damaging the integrity of the filter because of the cutting and welding.
Melting of the cerium with the filter walls due to the high temperature.
Risk of Thermal Shock that can damage the noble metals.
Ultrasonics treatment
ADVANTAGES
Deep cleaning of the filter cells
DISADVANTAGES
Poor efficiency on very dirty filter (oil) and big-sized filters.
Risk of damaging the filter due to the vibrations generated by the ultrasonics and the implosion of the bubbles.
High water consumption (need to change it often to eliminate the PM10 cleaning residueals which deposit at the bottom.
Chemical additives
ADVANTAGES
DISADVANTAGES
Ineffective: residuals are not actually eliminated and more are added to those generated by the additive itself, going to block further the particulate itself.
HOW DOES THE FLASH CLEANER PROCESS WORK?
Our DPF Flash Cleaning method works by putting the DPF into a pressurised container, spraying it with a cleaning solution using high speed pressure jets, totally removing all PM10 residuals, including oils and cerium. The Flash Cleaning method will keep your Diesel Particulate Filter working efficiently and effectively, removing the right amount of soot from your engine and ensuring your car works to it's highest potential.
Our DPF Flash Cleaner process will save you money and time, compared to other methods, and is an environmentally friendly solution. This is because the Flash Cleaning machine releases no dust emissions or unwanted compounds into the atmosphere.
SUITABLE FOR ALL VEHICLE TYPES
This process is available for all types of vehicle, including HGV's, commercial vans, buses, catalysts, Euro 6 and SCR's. This versatility comes from the design of the Flash Cleaner, which contains advanced software that allows the machine to adapt to any type of DPF or catalyst. This process ensures that your DPF will be restored to original factory efficiency every time.
The benefits of our Flash DPF cleaning method are endless. Here are just some of the benefits of this method:
Total removal of PM10 residuals
Removal of oil residuals
Removal of cerium residuals
Efficient cleaning of all DPF and catalyst types (cars and heavy goods vehicles, also SCR's)
Improving the safety of the filter
Preserving the conditions of the noble metals of the DPF
The service is simple, efficient and cost effective
Got concerns about your DPF? Whether it's a repair, a replacement or just some advice about your filter, we can help. Get in touch with us using the form below, drop us an email or give us a call on 0114 3490923. We look forward to hearing from you.
Location
Unit 3, The Gables
Holywell Road
Sheffield, South Yorkshire
S4 8AR